By Iris M. Crawford SF Chronicle Feb. 1, 2021
How do we nurture reciprocity rather than transactional relationships in art? How do we sustain community through gentrification, a pandemic and revolution? What would it take to decolonize art? And what do creative and cultural communities need in order to stay rooted in the Bay Area?
These are the questions grounding Creatives in Place, a new listening project and digital platform that aims to capture the lived experiences, traditions and resilience of 22 Bay Area artists. Created through a collaboration between the Akonadi Foundation and Tao Rising, the site, which debuted Thursday, explores what it means to thrive and survive through upheaval as an artist in the Bay Area.https://b256548ff80ff095bbc7689ecadfecae.safeframe.googlesyndication.com/safeframe/1-0-37/html/container.html
The platform's home page opens to a short video that gives viewers a taste of the energy found in the artist community of the Bay Area. Below that curator Tammy Johnson welcomes viewers to the project, and a portal tour guide is organized into four topics, with each artist responding to themes like "resistance and COVID" and "the Bay Area and its people." In the "centerpieces" section, the artists offer work that shows how their art practice is impacted by living here. In the "art challenges and triumphs" section, they discuss the local art scene and their personal breakdowns and breakthroughs.
The 22 artists highlighted by Creatives in Place represent a range of mediums, ethnicities, gender identities and geographies. There are poets, digital artists, vocalists, dancers, cultural workers and more. Viewers can explore by theme or through each artist's featured page, which has their responses to the four topic areas in a mix of video, audio clips and photos.
"Years down the line, people are going to ask us what happened in that moment and what we were creating, so to document this is really critical," said Johnson. "The driving factor was that we felt these 22 artists had something to say about what it's like to make art in the Bay."
There was no formal application, but rather artists were chosen after deep inquiry and outreach to the local arts community. "At one point, we had a list of about 100 people," said Johnson, who nominated artists as part of the project's core team along with Alex Haber, philanthropy adviser for Tao Rising, the charitable arm of Tao Capital venture capital firm; and Vanessa Camarena-Arredondo, program officer of the Akonadi Foundation, which supports the development of social change movements through grantmaking.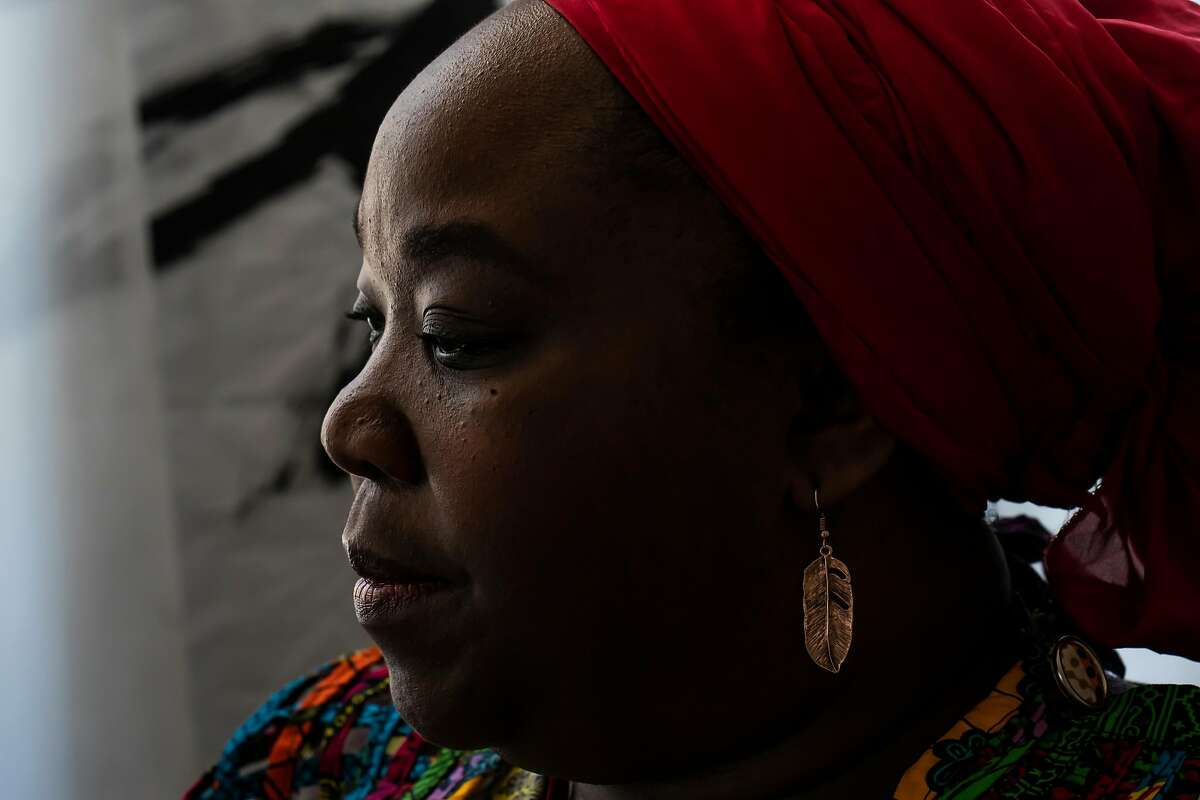 "Creatives in Place shows how arts and culture are part of a continuum of racial and social justice advocacy and healing," said Camarena-Arredondo. "Art, activism and community wellness are inseparable."
Each participating artist in Creatives in Place received an unrestricted $10,000 grant. "One of the things we made clear with the grant that went to artists is that they did not have to produce art for it," said Johnson. Artists can use the funds to pay their rent, sustain their communities or even rest — "all of which are valid because that is a part of the process in making art," Johnson said.