LETTER FROM THE PRESIDENT
As we wind down 2017, I have been reflecting on both successes and wins, and how much our communities and our families have endured this year. From the onslaught of attacks against freedom and progress in the form of executive orders, Congressional agendas, and the rise and new-found legitimacy of self-proclaimed neo-Nazis, it is clear that our nation, our democracy, is in crisis.
Yet, in the midst of this crisis, we at Akonadi Foundation continue to find hope in the power of the people. Every day our grant partners show us that we cannot submit to fear and resignation and that we must organize and empower our communities to keep fighting for lasting systemic change.
We draw strength from the work of grant partners like Bay Area Parent Leadership Action Network, or PLAN, which builds the power of parents to transform schools so that all students achieve success. This network of parents is organizing to keep Oakland Unified School District away from state receivership, prevent unnecessary school closures, and ensure that budget cuts are not hurting our most vulnerable youth.
We are inspired by organizations like AYPAL, which empowers Oakland's low-income Asian and Pacific Islander immigrant and refugee families to lead on school reform and neighborhood change. Among other successes, AYPAL pushed OUSD to pass a disaggregated data resolution for AAPI youth, the first of its kind in the state.
We applaud the organizing wins of Urban Peace Movement, which builds the leadership of youth of color from Oakland and the East Bay to end community violence and mass incarceration. These young people are fighting to decrease the amount of money spent on mass incarceration and increase investments in opportunities that create real safety, end the treatment of juveniles as adults in the criminal injustice system, and lower the barriers to employment and housing for formerly incarcerated people.
History teaches us that all great movements are led by those with the most at stake, and that we will win only when we center the voices, experiences, and leadership of the people who are directly affected by injustice. Looking ahead to 2018, Akonadi Foundation is committed to redoubling our efforts to equip communities with the resources they need to organize, fight, and win. The need for racial justice not just nationally, but also locally, is urgent. Right here in Oakland, communities of color that are indigenous to our city are under siege from policies that harm, not help. Here are just a few examples:
In the past decade alone, Oakland has lost 25 percent of its Black community to gentrification and the high cost of living. Oakland is now the fourth most expensive rental market in the country.
The poverty rate among children in Oakland has increased 50 percent in the past eight years, and the rate for Black children is five times that for white children.
Oakland residents who live in high poverty neighborhoods are four times less likely than residents overall to have a high school degree.
Black youth in Oakland and Alameda County are referred by their schools to the police at more than 2.5 times their percentage of the population; 44 percent of Black male students who are suspended or arrested in Oakland's schools are charged with the arbitrary and subjective offense of "willful defiance."
At Akonadi we believe the answer to these challenges lies in grassroots organizing, movement building, and institutional policy change. There is hope in the resistance and insurgency being built by communities that have everything to live and fight for because the stakes are so high for our people and our families.  Through our Arc Toward Justice, Beloved Community, and So Love Can Win community response funds, we will continue to walk in lockstep with our grant partners to turn this moment of crisis in our country and our city into a time for revolutionary action.
Now more than ever, let's support the leaders and movements that are not only beating back the forces of injustice but also creating powerful, transformational, and lasting change for all of us.
ARC TOWARD JUSTICE GRANT AWARDS 1.4 MILLION
Akonadi Foundation announced today nearly $1.4 million in grants to 15 organizations to advance racial justice movement building in Oakland. The grants are part of the Foundation's Arc Toward Justice Fund, one of its two main program areas.
The latest cohort of Arc Toward Justice grantees are driving policy and systems change to remove barriers to opportunity for communities of color in Oakland, in areas such as juvenile justice, the school-to-prison pipeline, and barriers to employment for formerly incarcerated people. The latest set of Arc Toward Justice Fund grants also reflect a re-commitment to multi-year support for grant partners; nine organizations received two-year grants ranging from $50,000 to $150,000.
BCF Grantees BrujaLyfe Photo Credit: Jean Melesaine
REFLECTIONS FROM 2017 BELOVED COMMUNITY FUND BY VANESSA CAMARENA-ARREDONDO
As I reflect on the Beloved Community Fund in 2017, I am moved by the beautiful cultural work under way in Oakland, through projects that center racial justice, work across cultures, and show true love for our city's communities of color. 2017 was a year fraught with extreme political challenges both locally and nationally: fear for and among our undocumented communities, increased external economic pressures, and, thankfully, some progress toward racial justice, as we saw recently in Alabama's election. Through all of this, we continue to stand with our communities of color here in Oakland by bolstering their important cultural work that advances racial justice.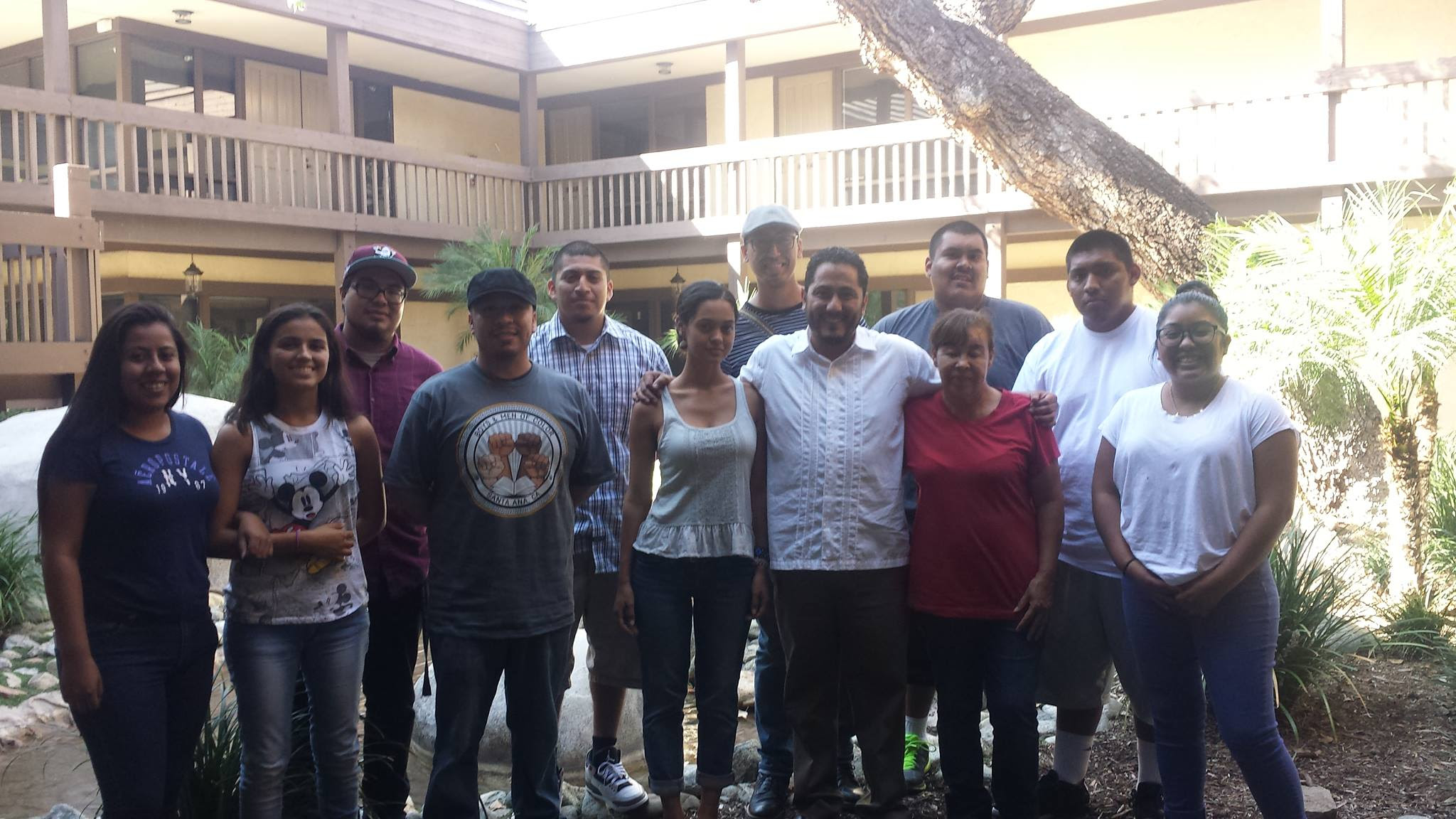 NCYL Staff Attorney Frankie Guzman with youth organizers
We are excited to announce the 2017 Grant Awards for #SoLoveCanWin! Running from September 15-November 15, 2017, Akonadi Foundation's #SoLoveCanWin Community Response Fund awarded 24 grants, totaling $114,500 Many of the grants were given to organizations working with communities at the intersection of multiple oppressions, including gender, sexual orientation, and age. Akonadi Foundation launched the #SoLoveCanWin Community Response Fund, intended to advance opportunities for safety and healing in the Oakland communities most injured by racial inequity. Building safe and healed communities is a precondition for the sustained transformative change we seek. Today, we remain as committed as ever to racial justice movement building that strengthens the solidarity and intersectionality of our struggles.
2017 is almost a wrap and our holiday party was a beautiful end to the year.  Big thanks to everyone who joined us to celebrate and to those who were with us in spirit. Find gorgeous photos of the event on our facebook page.
We owe additional thanks to the amazing people who made the event a success:  JC Rafferty of Girl Friday Events, Nic Winzey of Winzday Events, Lucy Aghadjian Catering, DJ LadyRyan, photographers Jim Dennis and Jean Melesaine Leasiolagi and Esscents of Flowers, and the Yolotl Collective for providing childcare support.
We are so grateful to be in community with you!
The Akonadi Family
Urban Peace Movement at Akonadi Foundation's Holiday Party
Photo Credit: Jean Melesaine
Akonadi Foundation's mission is to eliminate structural racism that leads to inequity in the United States. We work to support and nurture racial justice movement building in Oakland by funding organizations and leaders fighting on the ground through grassroots organizing, culture shift, and policy change. Find out more about Akonadi Foundation here.